The first A-shares listed talent agency Career International (300662.SZ) published its Q3 Report 2021 on October 26. According to the report, the company's revenues reached RMB 5.18 Bn yuan ($798.72Mn USD), up 89.21% Year-on-Year (YoY) in the first three quarters of 2021, which ended September 30 ("the reporting period"). Net income attributable to shareholders jumped by 40.64% YoY to RMB 188 Mn Yuan ($28.99Mn USD). The net profit after deducting restricted stock units (RSUs) for employees and non-recurring gains and losses attributable to shareholders grew to RMB 178Mn Yuan ($27.45Mn USD); a YoY increase of 45.67%.
During the reporting period, Career International continued lean operations to enhance service advantages and build up competitiveness in talent acquisition, which secured stable growth for three of its primary businesses. In addition, the company upgraded new technology platforms and SaaS products to connect long-tail clients, while furthering cooperation with peer companies in the ecosystem to facilitate the interconnection of the human resources industry.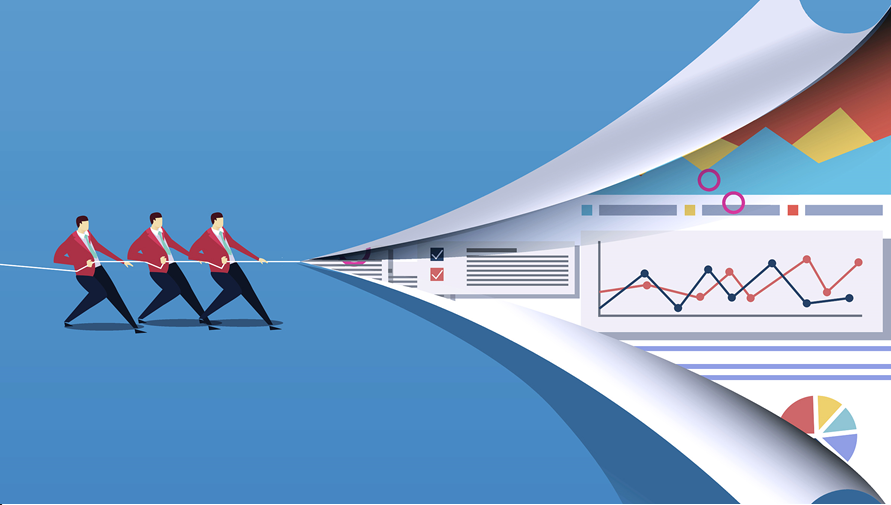 Enhance the strengths of current recruitment services and maintain momentum of domestic and overseas business growth
During the past three quarters, Career International has focused on the five major economic circles of the Greater Bay Area, the Beijing-Tianjin-Hebei region, the Yangtze River Delta, the middle and lower reaches of the Yangtze River, and the Chengdu-Chongqing city cluster. Using the operation models of "synergy between the front-end and back-end offices" and "one recruitment specialist for one job position", it achieved significant results with lean operations and more efficient recruitment. During the reporting period, the offline primary businesses of Career International continued to grow steadily, with flexible staffing, executive search and recruitment process outsourcing up 88%, 53%, and 41% respectively. The flexible staffing business reached a new high with a YoY growth of 119%. Career International managed more than 30,000 temporary workers, who were dispatched to more than 221,800 jobs.
As the human resources market becomes more active, Career International is seizing the opportunity to continuously expand its business layout and strengthen market penetration. As of the end of the reporting period, Career International had more than 3,100 veteran consultants and technical personnel serving in over 20 niche fields, with 300-plus profit centers. The company successfully recommended 27,500 mid-to-senior managerial and technical candidates to 5,300 clients, which included multinational corporations/joint ventures, fast-growing Chinese private firms, government agencies, institutions, central State-owned enterprises, SOEs, and NPOs.
In addition, Career International remains an industry leader in global service capabilities with its business expansion overseas. Its business arms in Southeast Asia, the US, and the UK were on a fast track to development after a rapid recovery, as the overseas pandemic came under effective control during the third quarter. Business has grown even faster compared to the same period before the outbreak. The overseas business revenues accounted for 20.71% of the company's total.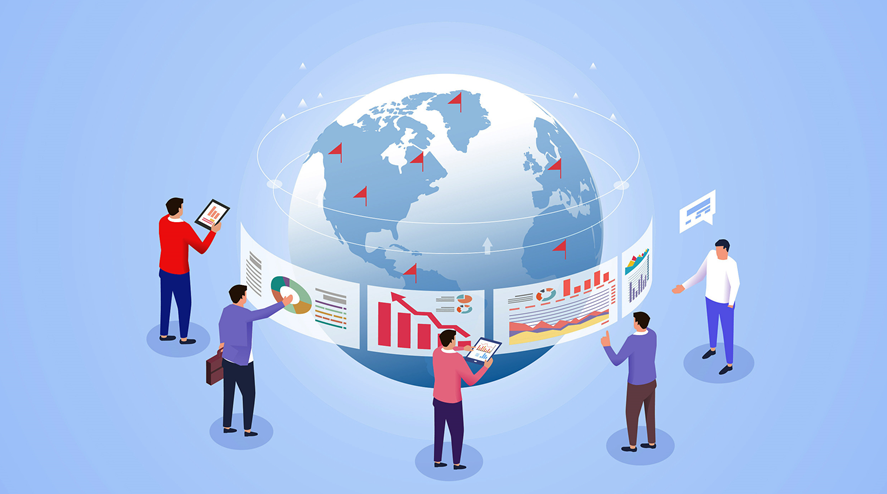 Use technology to connect long-tail clients and drive growth in "specialized and innovative" small and medium-sized enterprises
Against the national strategy backdrop of raising "specialized and innovative" small and medium-sized enterprises, Career International has used its knowledge and experience accumulated through the service of established brands to connect long-tail customers. Coupled with the digital management human resources model and platform, the company has offered a solution to the common talent hiring challenges facing SMEs, including "too difficult to attract", "too expensive to afford", and "too fragmented to share". In this way, Career International functions as a driving force for the emerging of "specialized and innovative" SMEs and start-ups.
During the reporting period, Career International continued to boost investment into technology innovation, while upholding the "Four Basic Corporate Strategies". It polished a variety of technology products to better meet the needs of long-tail clients and accelerated the integration of SaaS products and online platforms. Among them, the "LEGO-style" SaaS products targeting recruitment, onboarding, attendance, payroll, and other modules can be applied in free combination according to the actual demands of clients, helping clients enhance efficiency and reduce costs. Additionally, Career International has launched two comprehensive vertical recruitment platforms, Yimai Tongdao and Lingshou Tongdao, in big health and retail, respectively. The specialization of the platforms ensures an efficient match between talents and positions in the domains. At present, the platforms have gathered over 20,000 registered enterprise users, with monthly active users (MAU) rising from 130,000 to 160,000.
Moreover, the "Integrated Recruitment and Examination System" via HR SaaS solutions of CAIDAO Cloud has met the institutional requirements for online talent recruitment and examinations, and has embraced a nationwide application. By the end of the reporting period, the number of enterprises and institution it has served continued to climb.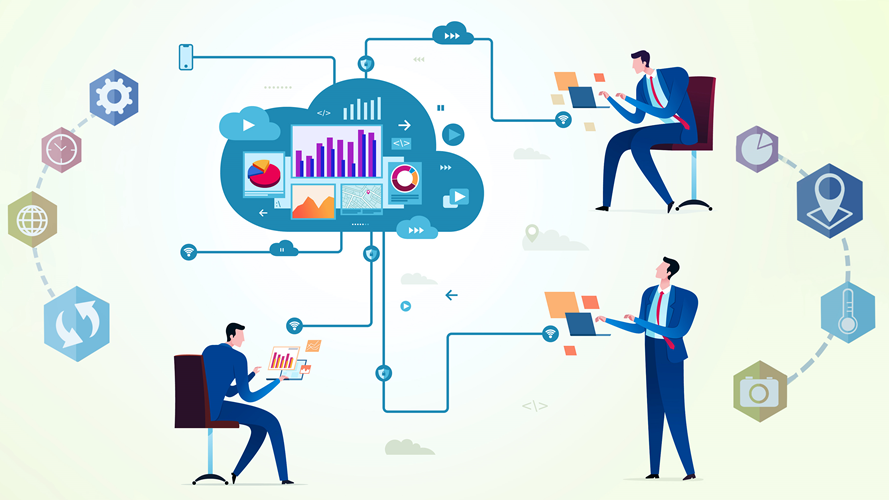 Pursue a win-win human resources ecosystem and steadily develop an industrial interconnection platform
In recent years, in order to break down the data silos in the human resources industry and establish an ecosystem of sharing, Career International has taken the initiative to launch a HR industrial interconnection platform that seeks a win-win rather than a zero-sum result. The system shows promising results as it is put into practice.
In particular, through the Hewa and G-box HR partner platforms based on the win-win model, Career International has gathered many ecological partners and shared its knowledge about technology, standardized processes, and mature management to help enhance the overall recruitment and service capabilities of the industry. By the end of the reporting period, Career International's platform for industrial interconnection attracted 5,700 talent service agencies and 45,000 recruiting consultants, while offering services to more than 9,100 clients.
In addition, Career International furthered cooperation with local ecological partners and released the "Region/City Talent Brain" platform. This platform helps to promote the integration of the talent chain with the chains of industry, technology, and capital, thus aiding regional employment. After "Region Talent Brain" and "Online Job Supermarket" were successfully launched in Jinnan District, Tianjin, "Region Talent Brain" was applied in Chongqing and Wuhu, Anhui Province successively.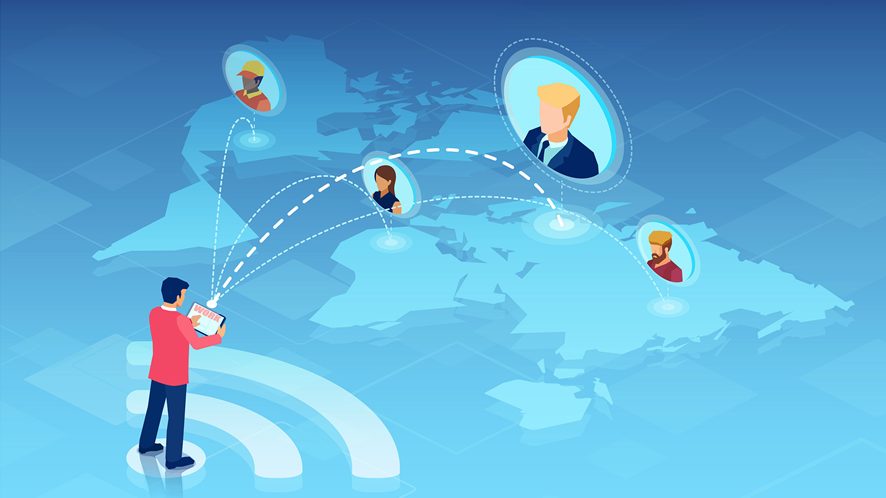 In a new economic era, as the industrial digitization process gradually accelerates, Career International, as a leading enterprise in the human resources service industry, will continue to develop its "second curve" business through technical empowerment on the basis of strengthening its existing services. In this way, the company will build up core competitive advantages and initiate a new pattern for the industry that is conducive to high-quality development.