Dear all,
Today is a special day for Career International. On the same day of five years ago, we went public on the Shenzhen-based ChiNext, and became the first A-shares listed human resources service company in China.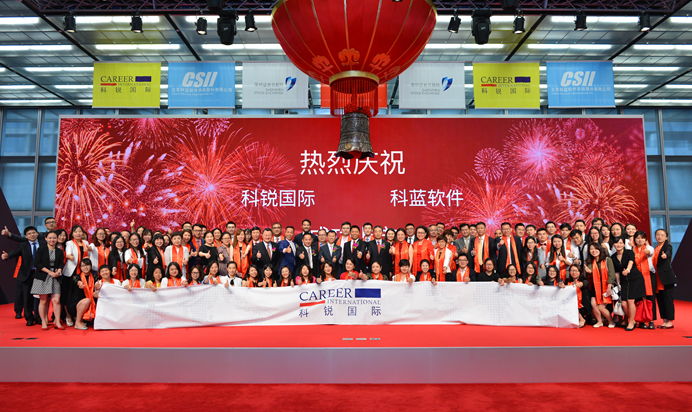 In the past five years, the size of our team has doubled, growing from 1600-plus to 3300-plus; the number of our branches has increased from 83 to 110-plus worldwide; and the company's annual revenue jumped from 1.14 billion yuan to 7.01 billion yuan. Besides, we recommended nearly 120,000 mid-to-senior managerial and technical candidates to clients, assigned temporary workers to more than 850,000 jobs. Such amazing achievement is inseparable from the trust of our client, candidate, investor, government authority and partner, and more importantly it is the result of the painstaking efforts of each CI'er.
In March 2017, I proposed the strategic goal of "530" for the first time to our employees. That is, I hope that Career International will rank top 5 in the segment of talent placement and management global-wise when celebrating our 30th anniversary. In the five years since we went public, we have been moving towards this goal step by step, with also many sleepless nights. And at this special occasion, I would like to share with you five most unforgettable moments for me along the way.
Moment 1: Being seriously challenged in IPO process
As the first A-shares listed staffing agency in China, there is no much reference for us to take in IPO process. And it is challenging to clearly explain our business model and the great potential of human resources industry as a whole to CSRC and the capital market. Therefore we went through a series of questioning and were asked to make supplementary explanations. Once I remembered we worked all night in a hotel to prepare related materials, which answered up to more than 300 questions. The printed materials piled up to one meter high, and had to be delivered to CSRC with a trolley. After such an intense and stressful process, we finally got approved.
Moment 2: Being rejected over trial of digital transformation
In early 2018, we decided to integrate tech with HR service, and to develop a unique business model of "HR Service + HR Tech + Platform". Again, there was no reference for us in the industry. So I applied for an influential MBA course in digital transformation, where I could learn from forerunners of industrial digitalization in different fields. To my surprise, I got rejected by the school. This rejection made me aware that I must forget all the glory and praise brought by our previous success, and start from zero again on the road of digitalization.
After that, I began to meet as many experts and doers in the field as possible, and went with our headhunters when there were interviews of digital transformation candidates like CTO, solution expert, senior product manager, etc., and learnt from their talk. Also from then on, I was devoted to new technology business development and introduced digital talents in various domains from the outside. They make up our digital team well with our existing team members selected with rich HR service expertise, which ensures a combination of digitalization with actual service scenario.
With tireless efforts of "learning, thinking, practicing and reviewing", our digitalization has become to take shape: we have launched Yimaitongdao, a vertical recruitment platform specialized in big health, and HEWA, a partner platform and ecosystem for human resources agencies. And in this year, Shuketongdao, another vertical recruitment platform in industrial digitalization has been released. Also, our HR SaaS products have worked well in talent examination and recruitment for government agencies and in Core HR of enterprises. Meanwhile, the building of data middle end and informatization internally has enabled a more convenient work and more informed decisions.
Moment 3: Shared anxiety among the industry
Over the past few years, there has been common anxiety in HR service industry: too many players, highly fragmented market, and no much differentiation from each other. That's when I began to think – Is it possible to develop a new model that changes the rules and promotes peers to transit from a "zero-sum game" to a "win-win competition"? Can we use our strengths and resources to take the lead in the industry? – That's how HEWA comes into being.
In the past three years, there have been many "stories" on HEWA platform: offering more than 30 candidates in 2 weeks for a company's headquarter in northwest China; introducing industry leader with multimillion-yuan salary for a city in central China; helping struggling micro hunting firms to realize business transformation and upgrading…Now, HEWA has gathered more than 6,000 HR organizations spreading in 131 cities, and has dealt with more than 13,000 orders.
At HEWA's partner meeting this May, I shared this in my speech: "If one wants to move forward, it is important to work with their colleagues, subordinates and friends, and more importantly, to move forward with like-minded partners." In the future, we will no longer fight alone at every independent link of the whole industrial chain, but work together with more fellow players for symbiosis and win-win results.
Moment 4: A letter in Chinese from a British partner
On the morning of Christmas 2020, I received greetings in Chinese from Gary, Chairman at Investigo, but the translation is funny as Gary used Google Translator. Later, I sent him back the translation in English and everyone was amused. Yet this anecdote made us feel the connection between each other across the ocean.
As inspired by "the Belt and Road Initiatives", an increasing number of Chinese companies have been going global or introducing talents from overseas. Following the footprints of our clients, we have expanded business in global market as well, covering Southeast Asia, Europe, North America and Australia, helping clients gain an advantage in talent competition worldwide.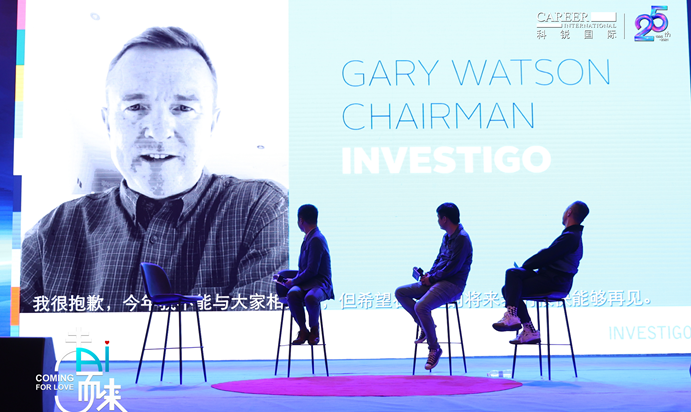 In the process of internationalization, acquiring the leading UK talent agency Investigo in 2018 was a big milestone, which marked our march in European market. We understand that mutual respect and trust is essential to a successful integration. So apart from regular meetings, we often organize visits and exchanges between management teams from both sides. The first time I took our Chinese management team to visit Investigo, we were all impressed by how efficient their business was. Located in a city with a population of 150,000 in north London, Investigo had only 13 consultants working on a single financial position, while their annual service fee could exceed 20 million yuan! After returning to China, we had in-depth internal discussions and decided that we should also developed such specialized service capability based on "position +economic circles" in China, which works quite well for us now.
After the hit of pandemic, we are glad to see a robust business recovery of Investigo. By the end of 2021, we have more than 300 employees working overseas, with revenues accounting for nearly 30% of the group's total. Though the pandemic has temporarily halted our personal meeting, it does not affect our effective collaboration in acquiring global talents for the overseas branches of Chinese companies in new energy, high tech, automobile, and big health, or in attracting elite talents back to China.
Moment 5: Being inspired by our staff
Looking back on the past five years since listing, there is time of exhaustion and anxiety, but there are more of memorable moments, of finding a group of like-minded partners after crossing the hills. What we have achieved today should be contributed to the hard work of each CI'er.
I still remember when we first ran an outsourcing project of maintenance engineer for wind power equipment, and everything was difficult at the beginning. The project site was in the vast, lonely Gobi, and we commuted to work with camels. Despite the harsh working environment, everyone was doing what they could to ensure a smooth project process. This high sense of responsibility and professionalism has won the trust and respect of our customer. Now, we are the preferred partner to a dozen of wind power groups with locations ranging from Alxa League in Inner Mongolia, Hami in Xinjiang, to Jinchang in Gansu. And we have serviced in more than 200 sites of wind, light, nuclear, thermal power, marine and other engineering projects nationwide, with over 1,000 on-the-job service engineers.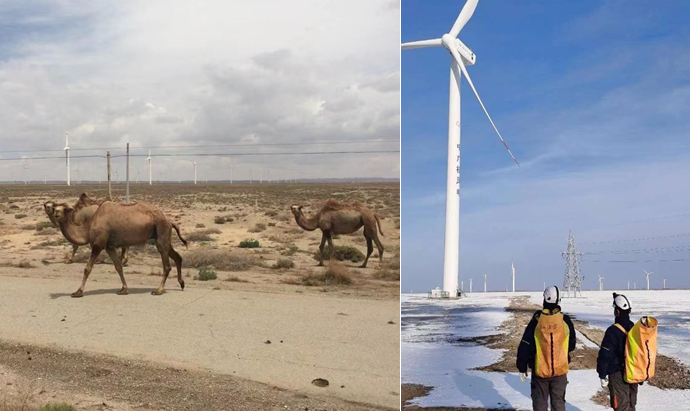 In 2019, we undertook the outsourcing project of the 7th CISM Military World Games. In order to provide a closed-looped service, we set up a night service team beyond the regular service hours as originally required. Once in the early hours of a morning, a European athlete was found to have intentions to suicide due to the death of his mother. With timely coordination and guidance, the tragedy was finally avoided. There were many more unforgettable stories like this. In the end, our young team miraculously completed the project with zero complaint and zero error, and received handwritten thank-you letters from more than 80 countries' delegations.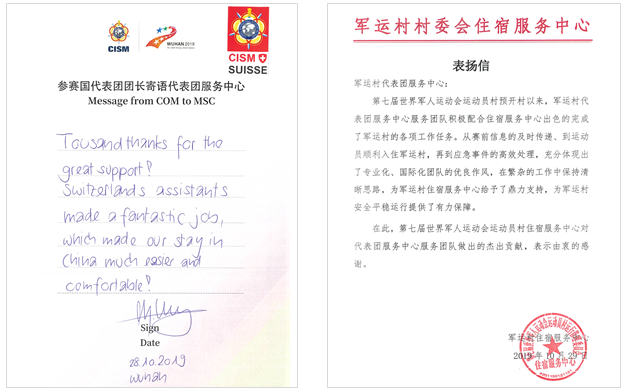 In recent years, we have reached cooperation with more and more small-and-medium-size companies on a track to fast growth, apart from the big brands. With total dedication and a belief in "customer first", we have witnessed hundreds of them grow from scratch to an industry leading player with thousands of employees. "We are willing to do everything we can to get things done well" is the most simple expression I often hear from my colleagues, and "Consultants at Career International are known for their hard working, yet it still wows me once again" is a frequent feedback I often get from clients.
Moreover, our employees have been involved actively in events of corporate social responsibility initiated by the company, be it donation, volunteer teaching, targeted poverty alleviation, or mass employment promotion. Also, during the outbreak of Covid19 in Shanghai, some of our staff worked as volunteers and reached out to others. And it is this practice of corporate culture and social responsibility that makes who we are today.
From the first day of founding, Career International aspires to be a bridge between client and candidate, to help them become a better version of themselves. We have walked with many clients, candidates, investors, employees and partners for 5 years, for 10 years, or even for 20 years, through all the highs and lows of their career or life. And I'm convinced that this bridge will grow more solid and broader, and will take many more people to where they are meant to be.
June 8, 2022, Beijing