Career International and its subsidy Investigo recently organized a Charity Quiz Night in London, where we raised money for Panathlon Challenge, our chosen charity which benefits 18,000 disabled young people each year in Mini-Paralympic type sports competitions across the UK. The event was a huge success, with over £27,000 collected for the charity via raffle tickets sales and an auction.
As a UK leading staffing agency, Investigo sponsors a charity every year, where all of their staff members come together to raise funds over the course of the year. Back in 2017, after deciding to support Centre for Mental Health, they hosted and organised a range of fundraising events and activities internally and externally. And it was exciting to see that last year they exceeded their £50K target and raised over £55000 for Mental Health.

As the parent company of Investigo, Career International has been actively involved in charity events and fulfilled its corporate social responsibility. For three consecutive years since 2016, we organized trips of voluntary teaching with donations to Guiou Primary School in Guizhou, a mountainous province in Southwest China. And in 2018, we supported the chosen impoverished village on the initiative of Beijing Chaoyang government agencies and HR industry association. Also, we collected a total of RMB 120,000 Yuan fund the "Cleft Lip and Palate Treatment" project during Tencent 99 Charity Season in collaboration with Beijing SmileAngel Children's Hospital last year. With all of such efforts, we want to bring more of care and love to vulnerable groups in our society.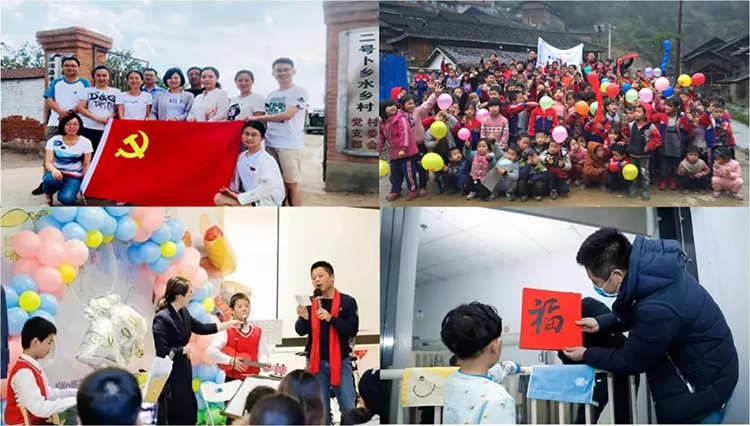 As China's first A-shares listed HR services provider, Career International believes that it's the social responsibility of enterprise to be committed to charity undertakings, and a better society will in turn foster enterprise progression. In the future, we will continue to organize more charity events of this kind to give back to the community where we are deeply rooted.