Stimulated by Covid-19, the global medical market has stepped onto a fast track to growth, driving the development of biotechnology and pharmaceuticals, medical services, medical devices, and other segments. Among them, new drug R&D has received full attention from drug companies and investors, so as to fight competition from generic drugs. And in order to reduce the R&D costs and time, pharmaceutical and biotech companies tend to outsource a part of, or full service, to CROs (Contract Research Organizations).
From the perspective of service types, CRO is mainly divided into different stages such as drug discovery, pre-clinical, clinical, and commercial production. Clinical CRO occupies the leading market share in the CRO field, mainly because the aging population and the increase in patients with chronic diseases stimulate the demand for new drug R&D. From a geographical perspective, the global CRO market is separated into five regions: North America, Europe, Asia-Pacific, Latin America, and the Middle East & Africa. Among them, North America and Europe continue to dominate, while the Asia-Pacific region has become the fastest-growing region in the CRO market.
Asia-Pacific
Compared with developed markets such as Europe and the United States, the CRO industry in the Asia-Pacific region starts late but sees a rapid expansion, narrowing down its gap with the developed markets. Boasting a fast operation, low costs, favorable policies plus an emerging medical market, CRO players in APAC have received increasing clinical trial demands from the developed countries. According to Frost & Sullivan, the CRO market in APAC is expected to reach USD $ 12.3 billion in 2021, accounting for nearly one-fifth of the global market share, with up to 20% CAGR.
North America
North America has always maintained a world-leading position in the CRO market due to its high standards in the field and rapid growth of the biosimilar and biologics market. Major CRO market players like LabCorp, IQVIA, Syneos, Parexel, PRA Health Science, PPD, ICON all originated in the United States, with the top five accounting for about 1/3 of the global CRO market.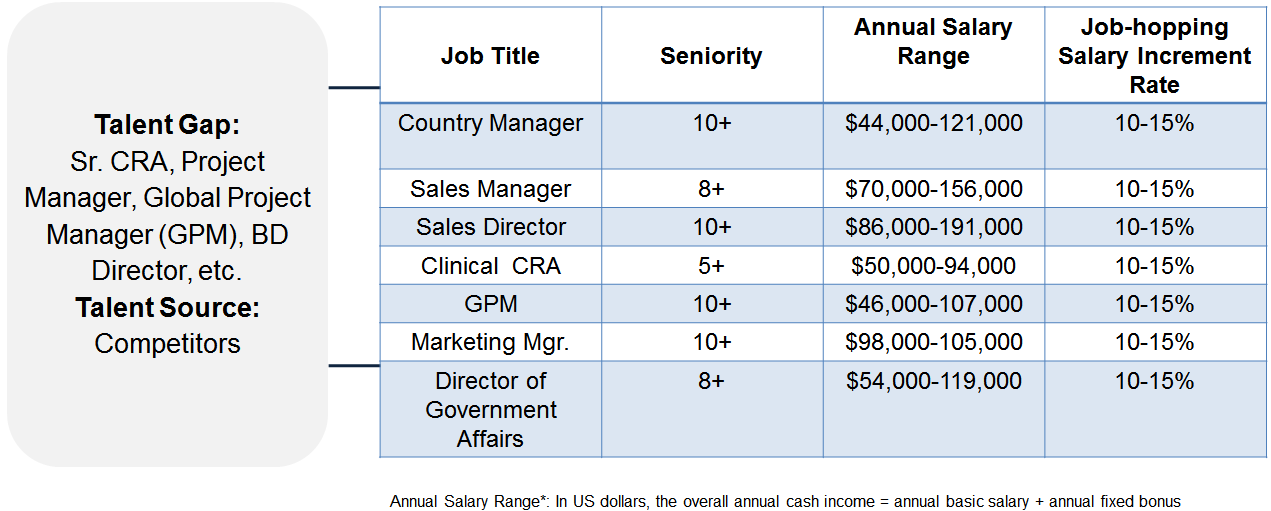 Europe
Europe has a long history of drug R&D. Similar to North America, it has a mature pharmaceutical and biotech industry. As report shows that the size of CRO services in Europe is expected to reach USD $26 billion in 2027, with over 8% CAGR in the next few years. The growth of the local CRO industry has been driven by increased demand for novel drugs & medical devices, rising prevalence of chronic diseases, and growing investment in clinical trials.