Released for 9 consecutive years by Career International, the survey has analyzed the salary data of 3,700+ employers, and 600,000 candidates of mid-to-senior management and professionals in CI's talent pool. Also, it collects insights of 70-plus talent acquisition experts at CI with hands-on experience in varying industries and sectors. Based on this, it sheds light on TA and compensation trend in —
2,500+ mid-to-senior level management and specialized positions
50+ niche domains in 19 hot industries and functions
7 high-profile domestic regions
Key overseas market…
Next-generation technology talent faces shortage under new infrastructure initiative
Driven by China's new infrastructure plan, local governments are drawing a blueprint of digital economy, and companies are actively involved in developing sharpen-edge technologies like 5G, cloud computing, big data, artificial intelligence, industrial Internet, etc. Thus, talents with expertise in the new generation of technology are in much demand by the market.
Demand for digital talent rises amid digital transformation boom
The sudden outbreak of COVID-19 has accelerated the advent of the digital age. The year of 2020-2021 sees an increasing investment to online business layout from enterprises across all industries, which enhances integration of Internet into industries. Regarding the medical sector, this pandemic has revived Internet healthcare and medical e-commerce is now booming. For auto companies, the intelligent network continues to promote its digital transformation and the need for talents in intelligent auto upgrading, digital marketing and digital & intelligent factory emerges. While in the financial sector, fintech talents especially those involved in tech R&D are much sought after, with pay hikes higher than the industry average.
Influenced by the pandemic, livestream and short video industry has grown exponentially, thus experts in livestreaming/short video/vertical operations/social commerce are in particularly high demand. Similarly, online education is flourishing as well. With an influx of capital and talent into online K12 and pre-kindergarten AI education, the market has a rising need for teaching and research expert.
Talent attraction in tier 2&3 cities improves due to regional development integration
Guided by favorable policies and industry development trend, different regions have enhanced communication which encourages a free flow and efficient placement of talent in accordance with local industry landscape. Additionally, as multinational and domestic established companies expand businesses into tier 2 and 3 cities, it helps with the gathering of talents as well. On the whole, senior management and R&D personnel are still the target group to be attracted, whose salary gap is narrowing compared to their peers in tier 1 cities. Moreover, local governments have rolled out a series of policies to enhance their appeal to top talents.
Talent equipped with both hard and soft skills are favored by employer
The black swan of the pandemic has taught enterprises a lesson about how to respond to change, remain resilient, drive growth, and keep innovating. It hence brings change to requirements on organizational and personnel capabilities. Across different industries, talent involved in R&D, growth and operations turn out to be the most favored by employer. Versatile expert equipped with both Internet mindset/technology and proficiency in traditional industry becomes a hot demand. Out of the need for risk resistance and quality growth, business aims to build a disciplined team with higher expectation on candidate's education background and soft skills, coupled with accelerated internal personnel optimization. And talents who are able to transfer their experience and expertise to a new area will be welcomed in the market.
The overall pay raises remain rational as both ends in the talent market become more cautious
In the year of 2020-2021, TA priority of employers has shifted from quantity to quality. The top 30% talents are popular in the market, while those of average or lower level are left in a dilemma regarding job hunting. In this reshuffling market, there is an oversupply of talent for some positions in Internet, finance, real estate and other industries that used to have full attention in the past. Plus the impact of digitalization, layoff is not an uncommon scene. Overall, pay raises remain mild this year except for scarce talents in the hot areas. Employers value cost-effective talents with more refined and rational talent profile in mind.
While as for candidates, they are more cautious about switching jobs given the uncertain external environment, which explains increasing passive job seeking and offer turn-down. When they do make the decision, a stable and compliant employer will suit them perfectly, with the company's sustainable development, risk management, corporate culture and employer experience factoring in their final answer as well.
For more information, please scan the QR code and access the full report: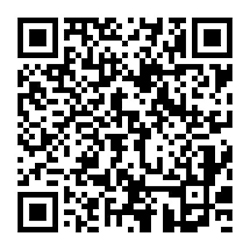 Note: the annual salary and increases of the positions mentioned above are based on predictions from senior experts at Career International, with RMB as the unit.